Deal Consulting
Solutions
through
innovative methodologies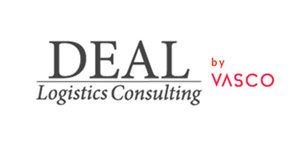 DEAL is VASCO's logistics consulting firm, the result of a merger between In Side Logistics and the consulting firm Grupo Ifemes. Two large organisations, which bring experience and know-how to customers. DEAL supports companies through their Logistics Transformation in terms of technological, physical, or procedural improvements, with a clear objective: obtain flexibility and agility to enhance their competitiveness.  Solutions are designed using innovative methodologies that deliver results from the earliest stages.
Deal Consulting
Success Stories
Supply chain optimisation.
Supply chain: procurement, supply, production logistics, storage, distribution and transport, production, warehouse.
Analysis, management, and control.